Meetings
De Brabantse Kluis offers a beautiful meeting location in the district of Brabant. The meeting rooms are situated in the middle of a nice green environment.
The well-equipped meeting rooms are located underneath the atmospheric wooden roof of the long gable farm. In between, you can do some of our many available activities or enjoy a nice walk through the farm fields or the monastery garden.
In conclusion, De Brabantse Kluis is the perfect location for meetings, courses, training, coaching, presentations, seminars, away days, work lunches, and other business meetings for groups of up to 16 people with the current measures.
Parking is free and right in front of the door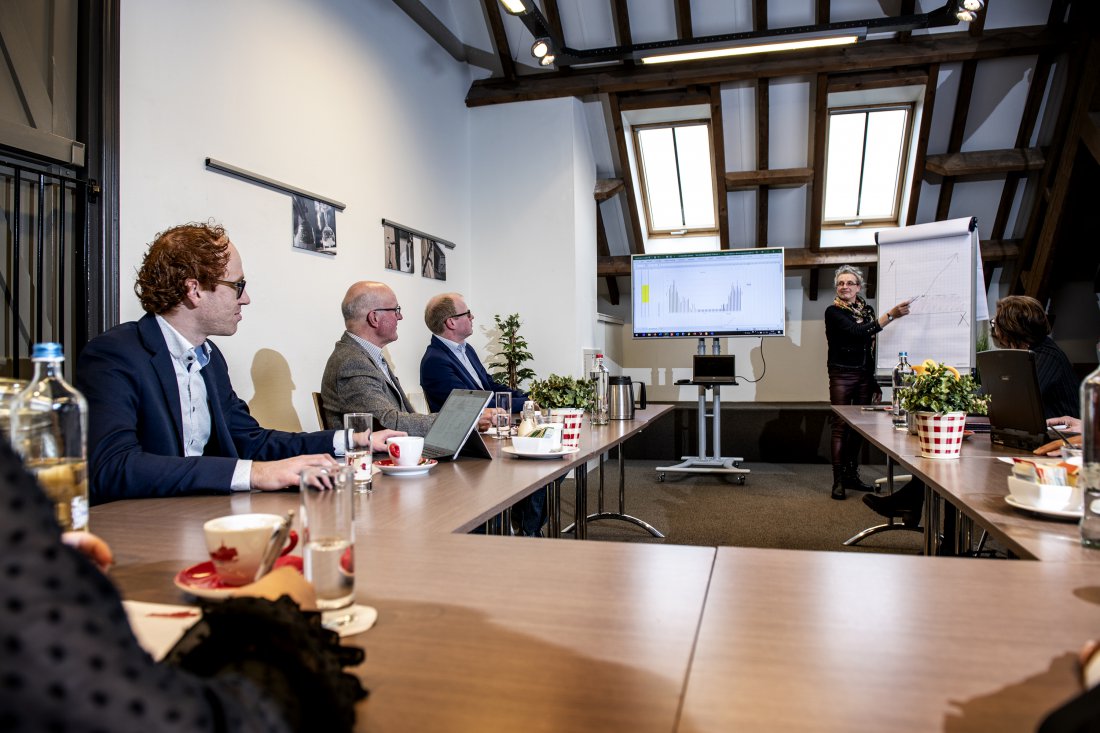 "
Facilities
The meeting rooms under the hood of our inn are equipped with air conditioning, an interactive tv, a flip-over, a minibar, and comfortable chairs. Of course, we take good care of our guests by offering coffee, tea, water, and snacks.
You can use everything that our restaurant has to offer, making it possible to combine your meeting with lunch or dinner. Check 'Arrangements' for the possibilities to combine your meeting with an activity, a meal, or a hotel room.
For some fresh air after a long meeting, you can go outside and take a nice walk in the monastery garden. This way you can go back to work full of fresh inspiration!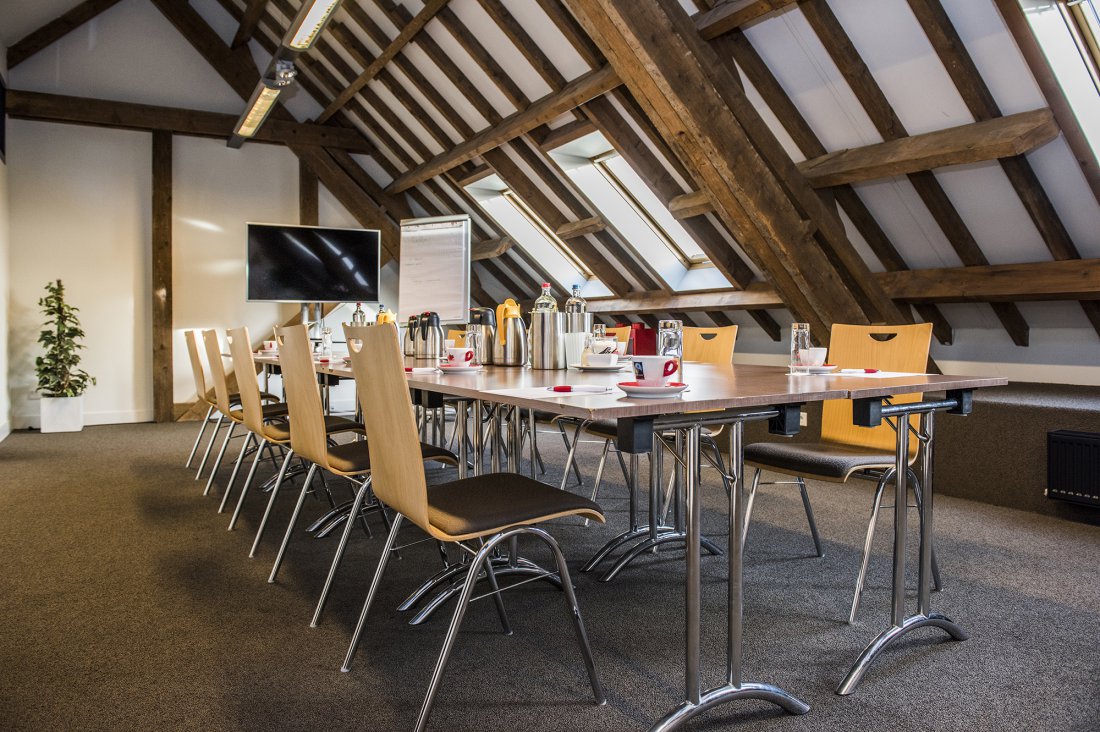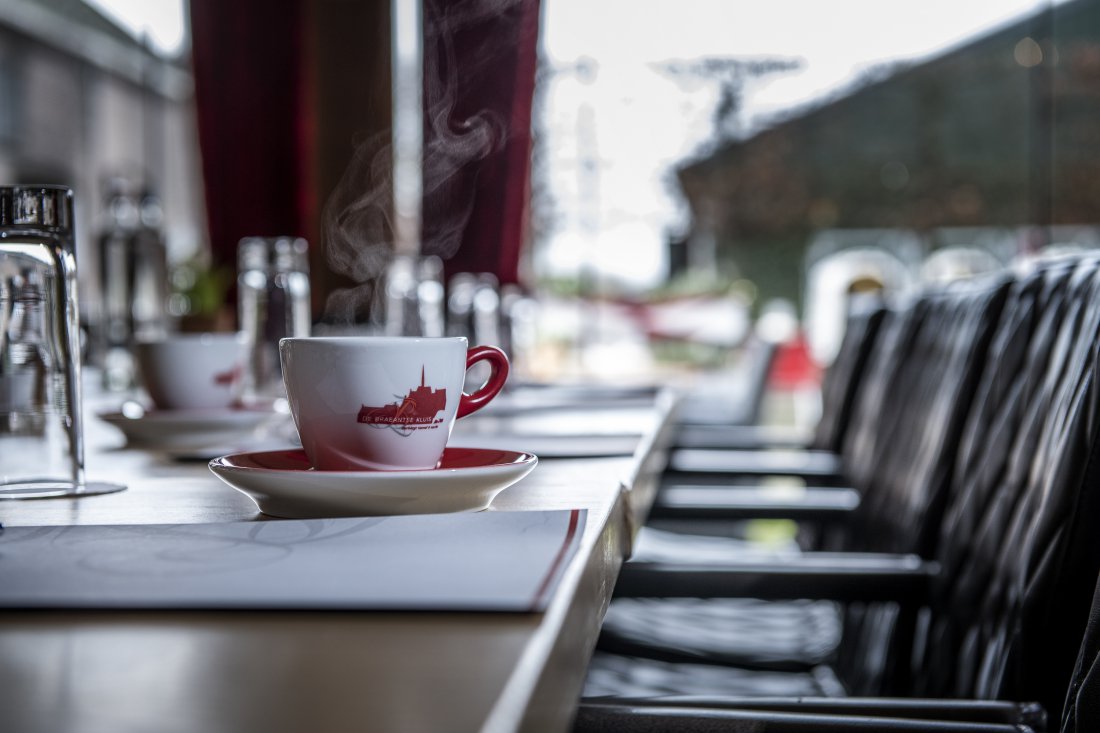 Meeting setups
Our meeting rooms can be arranged in different setups with each their own possibilities and capacity.
On the left side, you will find an overview of the different setups.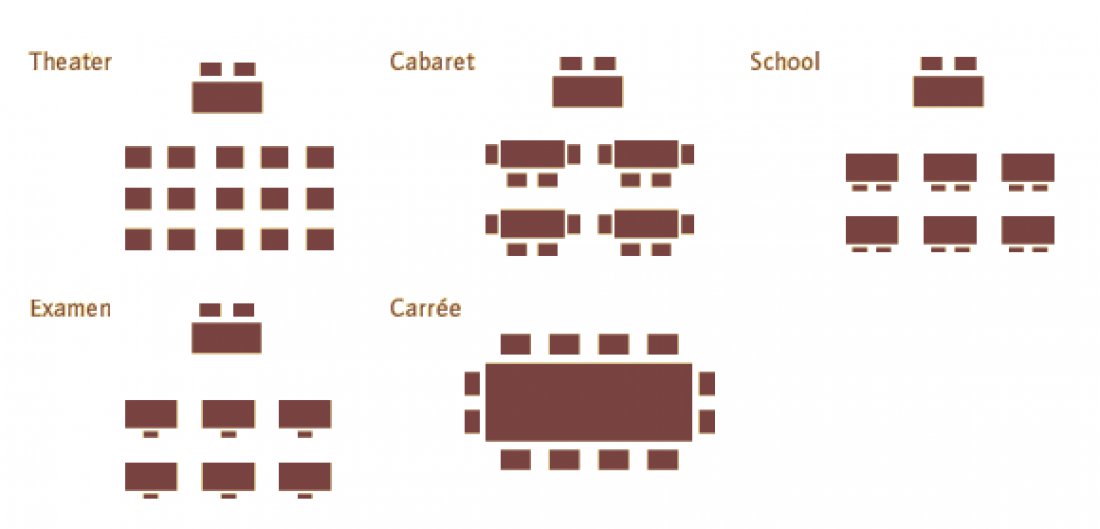 Our meeting rooms
The Abt Pfanner room
The Abt Pfanner room is located on the first floor, right underneath the hood of the inn. From here, you will have a nice view of the neighboring monastery giving you the possibility to meet in a calm setting. It is a nice big room where lots of authentic characteristics of the farm are still visible. The name of the room is derived from the name of the founder of the Missionary Sisters of the Precious Blood, abbot Franz Pfanner.
---
The Pater Eustachius room
The Pater Eustachius room is located on the first floor at the front of the inn. The nice room offers a view of nature reserve 'de Biezen'. It is a spacious room with lots of daylight. The name of the room is derived from Father Eustachius who was born a stone's throw away from the inn in 1890 and who gained lots of recognition for his work healing the sick in Brazil.
---
'De Buitenkamer'
De Buitenkamer is located on the ground floor, bordering on the backside of our restaurant. This room offers a little less privacy than the other two rooms, but it is very suitable for dinners, receptions, and meetings that aren't strictly confidential. De Buitenkamer overviews our courtyard. You will get a nice view of the dairy farm activities right from the comfort of your own chair.